6-8 November 2024
Directions EMEA 2024
Directions EMEA is the "Go To" place where Dynamics partners share the future. It's the preferred global community for collaborating and learning from Microsoft, MVPs, ISVs, VARs and their peers. The focus is on helping the SMB market unlock its full potential in technical, business development and strategy with ERP, CRM, and Cloud solutions, including the Microsoft Power Platform, Microsoft Dynamics 365 Business Central, and Azure.
Why you should attend?
Join

us in Vienna

Directions EMEA 2023 will cover all the aspects of your Dynamics business, providing you with comprehensive knowledge and networking opportunities at all levels, including Executive, Technical, Development, Marketing, Sales and Operations.

It is a must-attend event for:

- All SMB focused Dynamics partners and their employees
- ISV companies and Service Providers dedicated to enhancing the Dynamics market.
- Any other Microsoft partners interested in learning about the Dynamics 365 Business Central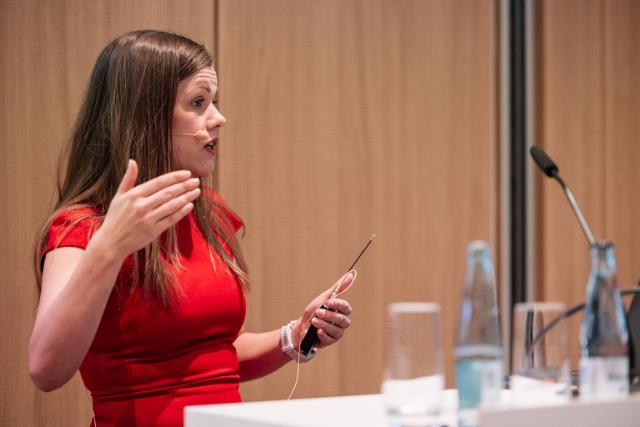 What our attendees, keynote speakers and sponsors are saying

Testimonials
Get ready to hear firsthand experiences from attendees, keynote speakers and sponsors who participated in this extraordinary conference in 2022 in Hamburg. They're sharing their insights, stories, and compelling reasons why you absolutely shouldn't miss out on Directions EMEA in the future!
Yes, this is possible, attendee pass is transferable.
English is the official language. All sessions (except for Country sessions) are in English.
There is always a vegetarian option in our menu. If you have any specific needs such as gluten or lactose free, please let us know in advance.
Sorry, but we don't share any details regarding our attendees. But we are more than happy to share our amazing sponsors and partners, their list is available here – link to website.
The app is called Directions Events and will be released soon.
We highly recommend to do this asap, but at the latest on November 1st.
Please register yourself and everyone from your company to avoid queuing on site.
Make sure you provide the correct information. During registration there are fields called "Display flieds", those will be printed on your badge.
We can not invoice you without VAT - According to EU law we have to charge German VAT since the "service" is delivered in Germany – but you can reclaim it against our German VAT number on the Invoice.
Do you have a question?
FAQ
Got questions? We've got answers!
Explore our FAQs to find prompt answers to your common conference queries. Our dedicated team regularly updates this page with fresh insights or practical information as the conference date approaches.
If your specific question isn't covered here, don't hesitate to reach out to us using the button below!